If you've ever been to Spain and played sports, you've probably heard of padel tennis. It's actually one of the fastest growing sports in the world and is quite played in Spain. Additionally, padel tennis is estimated to be played by between six and 200.000 million Spaniards, compared to about 10 Spaniards who actively play tennis.
In this article that we have prepared for you, you will get information on padel court and padel court construction cost.
How to Play Padel Tennis?
Padel is typically played in pairs on an indoor court that is approximately 25% smaller than the size of a tennis court. Scoring is the same as in regular tennis and the balls used are similar but padel tennis is played with slightly less force.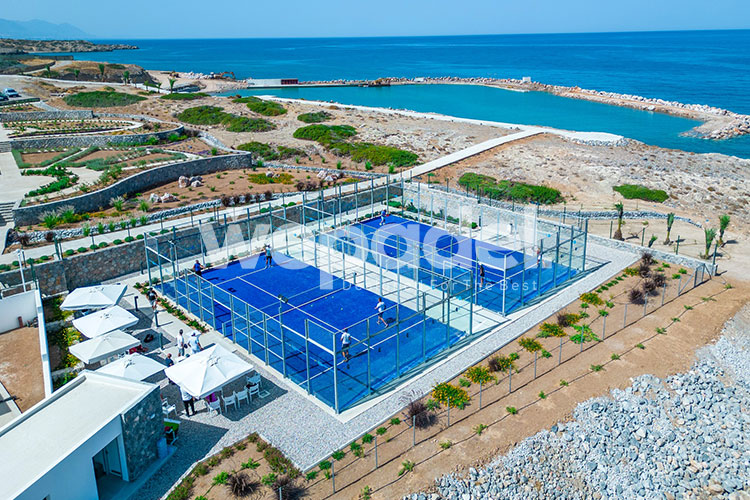 In Which Countries is Padel Tennis Played?
It is mostly played in countries such as Argentina, Australia, Austria, Belgium, Brazil, Canada, Chile, England, France, Germany, India, Italy, Mexico, Paraguay, Portugal, Spain, Switzerland, United States, Uruguay, Finland, United Arab Emirates, United Kingdom, and Ireland.
Why Prefer Padel Tennis?
The ball can bounce off any wall, but can only hit the ground once before being sent back. It's like tennis. The padel racquet is short, has no wires, but has holes in the surface. You use a low compression tennis ball and always serve it at hand. It's a great sport for players of all ages and abilities, as it's both quick and easy to learn. Most players learn the basics in the first half hour of the game so they can quickly enjoy the game.
What Is a Padel Tennis Court?
Padel tennis is generally played on 20 meters x 10 meters court. Apart from normal tennis, it is a racquet sport played with a special padel tennis racket, ball, and equipment. Unlike the standard tennis court, a padel tennis court surrounded by glass is used in the game. A padel court's rear walls are generally made of glass up to 3 meters high, 20 meters long, and 10 meters wide.
The concrete floor is covered with a carpet of grass. Experts place double-layered polyurethane glue-applied cloth on the joints of the artificial turf carpet. Court lines are cut in white or yellow in line with the wishes and needs of the project owner and placed on the field in accordance with international norms. On top of the installed artificial grass carpet is poured tennis court sand made specifically from silica. With the brushing machine, the sand is thoroughly fed to the artificial grass, and the padel tennis court is made ready for the competitions. With the use of artificial grass carpets as a flooring system in padel tennis courts, you can achieve excellent softness performance and continue to protect your skin health. Additionally, a padel court with artificial grass is easy to install and does not require any extra maintenance costs even after the padel court construction.
How Much Does It Cost to Build a Padel Tennis Court?
Padel court construction cost may differ per padel court, depending on various factors such as the wind load-dependent construction system. For this, it would be better to contact the preferred company.
WePadel and Padel Court Construction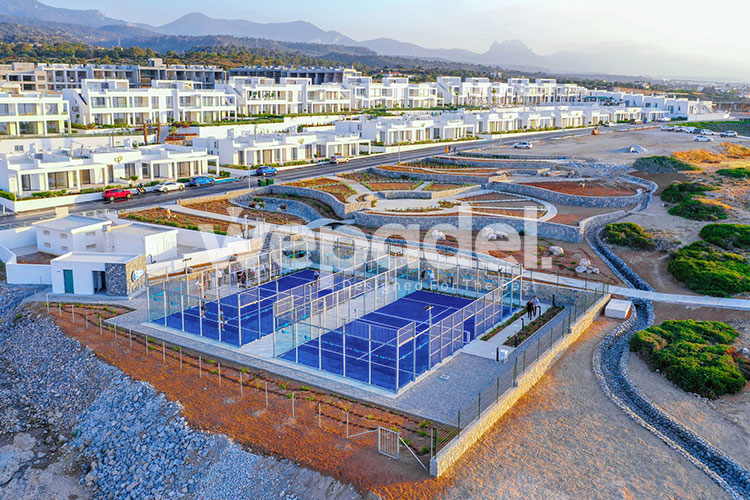 If you also want to get padel court service, you may get support from WePadel, which is a specialist padel court manufacturer. You will not only be able to utilize the goods for many years, but you will also save money. For this reason, you may contact or take a look at our website. You can fill out the related form and create a request if you wish. Our hardworking team and experts will get back to you as soon as possible and forward your requests to us. If you wish you may also ask us any question that comes to your mind about the installation process.
With our experience, expert team, and hardworking employees, we will provide you with the best and fast padel tennis court construction service. Additionally, our company offers support even after the application. Thanks to this support, you will have the chance to find fast and effective solutions to your problems that may occur.
We are always here to offer you the best!
Back To News