When it comes to racquet sports, the first thing that comes to mind is tennis. Then table tennis, badminton, and squash are ranked. Well, have you heard of the sports branch called padel which is a sport played with a padel tennis racket before?
In this article, you will get acquainted with the new racquet sport padel, which is rapidly becoming popular in the world, especially in Spanish-speaking countries, and get further information about padel tennis court types.
What is Padel Tennis?
Padel tennis is a different type of tennis and a sport played with a racket. It has been popular in Latin American countries Mexico, Argentina, and Brazil. It is also known as paddle tennis in America. Padel tennis courts are approved by the FIP.
Additionally, padel is a sport that is very similar to tennis and squash in terms of rules and technique. However, there are minor differences. Its biggest advantage is that its basic techniques are easy to learn and it is a communicative game that appeals to all age groups. Padel is played in three sets and follows the same rules as tennis.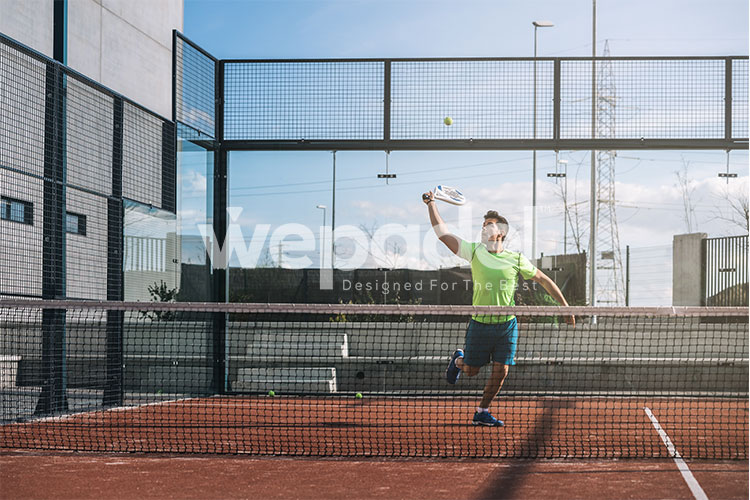 What are the Types of Padel Tennis Courts?
The field where tennis is played is divided into two in terms of whether the upper part is open or closed.
As Integral Group, we laid the foundations of a special brand completely related to padel court construction and padel sports. You can reach this brand and our padel court projects at wepadel.com!
Our Padel Tennis Court Projects;
Origin Single Padel Court
Origin Discover Padel Court
Origin Pro Padel Court
Origin Reinforced Padel Court
Origin Roofed Padel Court
Panoramic Single Padel Court
Panoramic Challege Padel Court
Panoramic 360° Padel Court
Panoramic Roofed Padel Court
The courts that people see mostly in big tournaments, courts in sites, and hotels are usually outdoor courts. Outdoor courts, which are also built for professional tennis matches and are more aesthetically pleasing, offer a good atmosphere for the spectators watching the match live. Outdoor padel tennis court floor types can be artificial grass, acrylic floor, or tartan floor.
Persons or institutions that do not want to be affected by adverse weather conditions and do this job for economic purposes mostly prefer indoor padel tennis courts. They often find such indoor courts in official sports halls, commercial tennis courts, or tennis schools. Indoor padel tennis court floor types can be artificial grass, acrylic floor, or tartan floor.
What are the Floor Types Used for Padel Tennis Courts?
The ground is extremely important for the health of the athlete, especially on the padel tennis court. Representatives of this sport, whose leg muscles are very important for their career, should neither step on too hard ground nor soft ground. Because surfaces that are too soft or too hard affect the muscles of padel tennis players, especially under the knee area and in the calf. In padel tennis, courts are divided into several groups according to their floors.
Padel tennis courts are built on a certain system. Especially, the synthetic ground is used when making padel tennis courts. This synthetic ground tennis court is surrounded by a panel fence and a safe sports field is made.
The most preferred types of floors used in the construction of padel tennis courts are as follows;
Artificial Grass Padel Tennis Court
Acrylic Padel Tennis Court
Tartan Padel Tennis Court
To see all our padel tennis court projects: wepadel.com
What is the Cost of a Padel Tennis Court?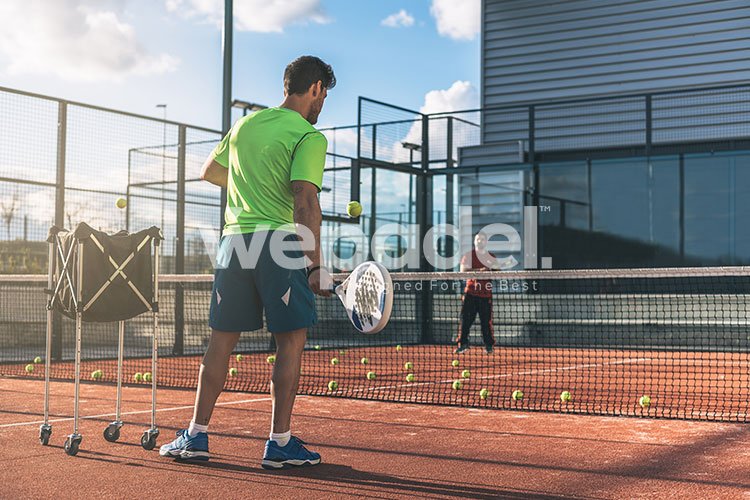 The cost of padel tennis court construction varies depending on the type of floor used. In order to get further information, one should contact the company that they prefer.
WePadel and Padel Court Construction
If you also want to get padel tennis court service, you may get support from WePadel, which is a specialist company. You will not only be able to utilize the goods for many years, but you will also save money. For this reason, you may contact or take a look at our website. You can fill out the related form and create a request if you wish. Our hardworking team and experts will get back to you as soon as possible and forward your requests to us. If you wish you may also ask us any question that comes to your mind about the installation process.
With our experience, expert team, and hardworking employees, we will provide you with the
best and fast padel tennis court construction service. Additionally, our company offers support even after the application. Thanks to this support, you will have the chance to find fast and effective solutions to your problems that may occur.
We are always here to offer you the best!
Back To News